We watched our top 1% earning customers
and built the best hosting system
so you can be profitable online.
We re-built Insty from the top down...
Built by a Marketer, for Marketers
Step 1: Stop getting 'STUCK' by technical troubles...
Our drag and drop system makes sites that make money online.
We've taken the hard work out of making a marketing based site.
With done-for you templates, and done-for-you pre-designed blocks, your sites are drag and drop simple.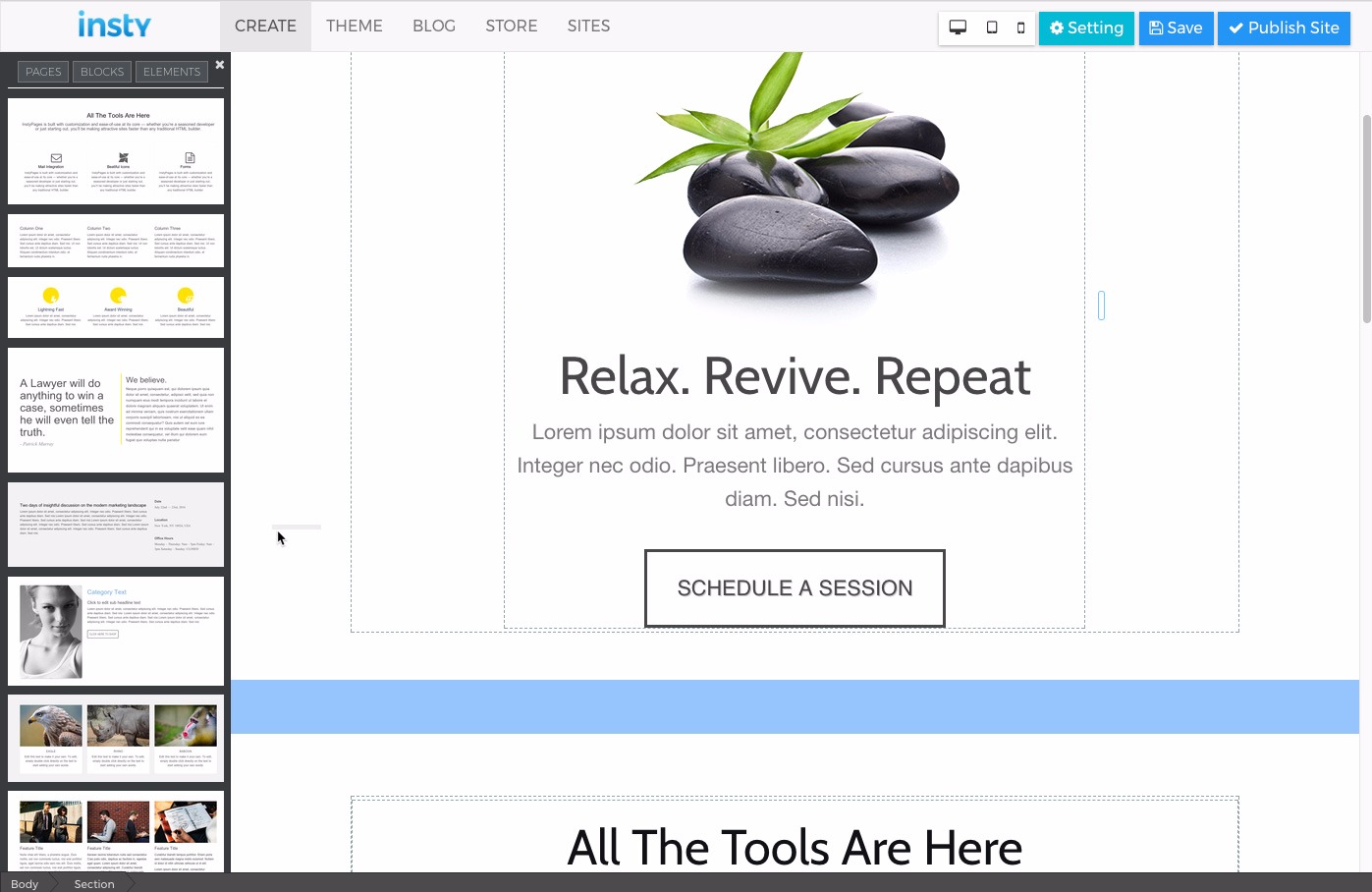 Once in the canvas, just put in your words.
Pairing your content with a beautiful design, block-by-block.
Within minutes, you have a complete, beautiful webpage.
If you can stack blocks, you can build a site.
It's that simple.
Simple, but powerful and fully customizable?
With beautiful blocks as the starting point, you can use individual site elements and customize your page exactly the way you want to.
Simply drag an element from the left, and the canvas will show you where you can place it.
Giving you the full control, so your finished page is as beautiful as you'd pictured it in your mind.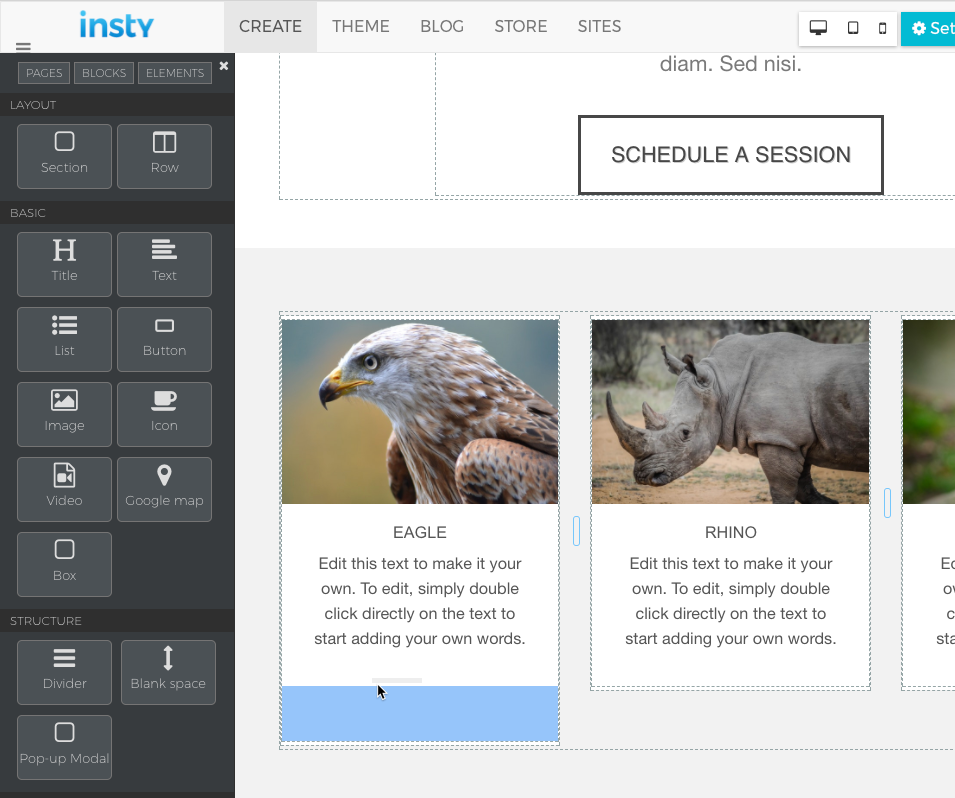 Better content, better focused, and better designed with results in mind.
Most importantly, your site will get visitors.
Creating fresh content is as easy as jotting down your latest thought. Search engines (like Google) are a BIG part of the website industry, and they reward your great content with lots of visitors.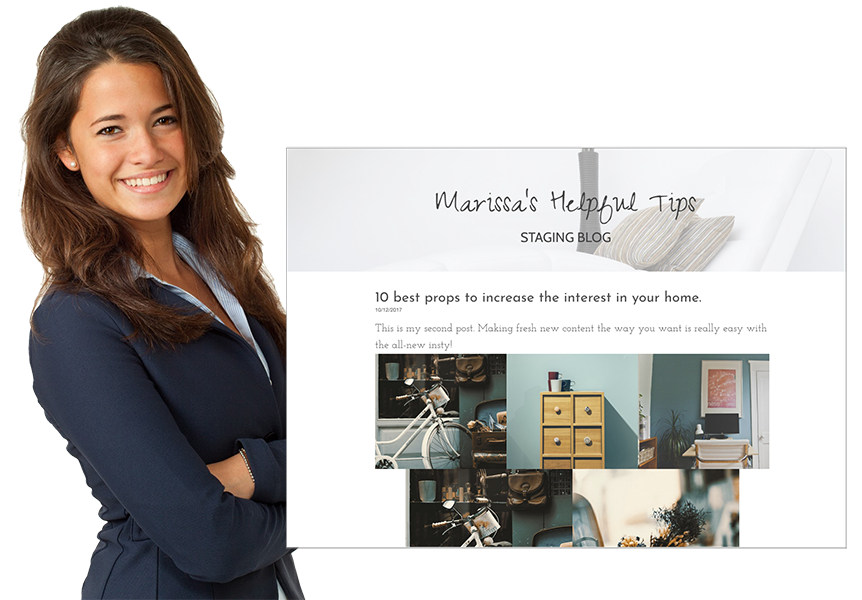 Our goal at Insty was to give your words a home, and to make sure they fit well in your site.
Our blogging is as easy as our page builder.
Made specifically for you to add and change content easily.
So you can spend time doing what you do best.
Industry First! Our drag and drop editor, with Wordpress right along side!
When others give you less, we give you more.
We don't lock you in. We actually make it easy for you to 'venture out' and try new technologies if you want to.
You don't have to, but here at Insty, you have the freedom to.
Our Insty pages builder is integrated into a standard cPanel account, which means you have a significant advantage.
Want to use Wordpress along with our Insty pages builder?
You can!
and we're the only host that does this.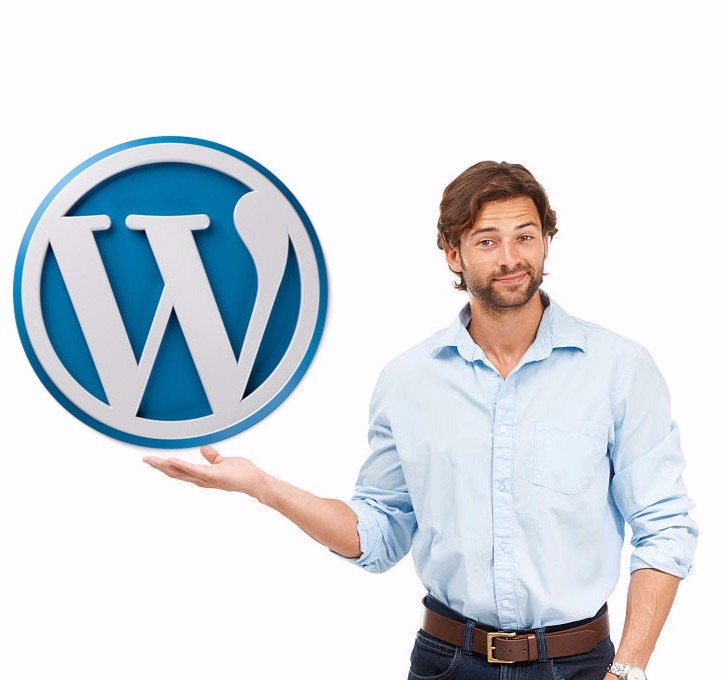 Marketing, eCommerce, Membership Pages, and Affiliates. It's easy so you can focus on what you do best.
Your site will be successful.
Whether you are looking to sell physical, or virtual products (or even both), or make money recommending products to your loyal followers, we have you covered.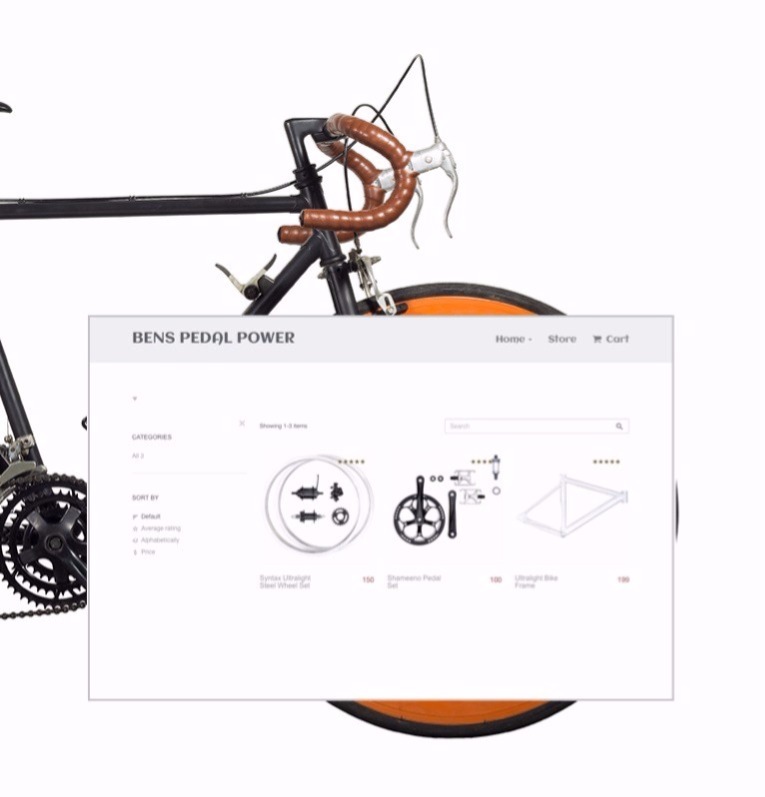 Easy eCommerce.
Just like creating your first page, selling your first product will be simple.
Recurring Revenue.
The best online business is one that pay you regularly.
Easily setup daily, weekly, monthly, yearly subscription plans for physical and virtual products.
Plus, Membership Sites have never been easier. If you can drag/drop, you can create a SMASHING membership site!
Be an affiliate, and get paid to recommend.
Add Amazon Associates links into your site with ease.
Create your very own custom affiliate store-front and have the best recommendation site on the web!
Step 2: You've GOT to start building lists.
Email marketing is easy to do here at Insty
Email marketing is the single most effective means of communicating to your customers. With your Insty account, you begin creating lists from day 1.
Build newsletters, capture leads, and setup automated response sequences to drive traffic to your site.
We created a powerfully simple email marketing system and integrated it seamlessly into your website.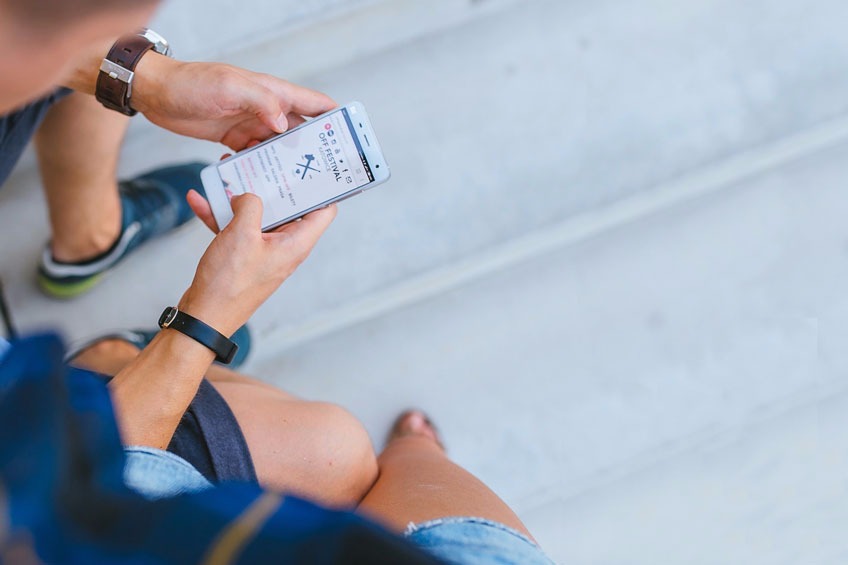 Step 3: Stay focused
You won't need to venture out, we've got you covered.
Your focus increases 10x inside your Insty account
Most Important: You've finally got someone in your corner.
Here at Insty, our support is our #1 most valued tool.
You don't need coaching, we're here to help you.
This is not just a job for us, helping you is what we love to do.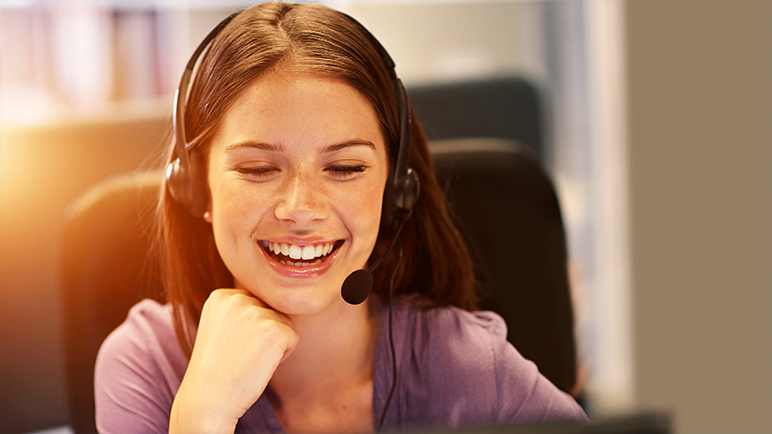 You guys are a 10+ on customer service, I left hostgator about 3 months ago for Insty and I'm never going back! Thanks guys!

- Bart Murray
World Class customer service is the most important thing you want from your host…
Insty cares about you as an individual customer and Nick often responds personally, taking time to help with any problem you may have.

- David Blair
All in one System that has all the essential tools you'll ever need online. And an incredible team behind it. Nothing comes near the Insty system.

-Mubarak N.
I have sites with other well known hosting companies and there isn't a week go by without some issue or another. With Insty, I sometimes forget I am with them as I very rarely have issues... Needless to say all of my most important sites are with Insty.

- Alan Cox
I have been with Insty right from the start, have watched them grow and I wouldn't survive without them and their AMAZING support team! They have never once fobbed me off, make me feel stupid nor insulted my intelligence. They know I am no expert, I'm just a deaf entrepreneur and not a techie. They have been very patient and very helpful if I ever encountered an issue with my websites.

Even when I had problems with Wordpress, they've stayed with me communicating back and forth for hours on end to help me clean up my sites. They have also saved me thousands of pounds in techie fees……and its thanks to them that I still can call myself an entrepreneur otherwise I would have given up a long time ago.

So if you are no techie, my advice will be……GO with them because you will never be disappointed!"

-Jackie Knight
Plans that fit and put the focus on YOU.
We don't offer free plans, because let's be honest - those 'free' plans are just a giant ad.
If you want to work really hard and have your website be an ad for insty, let us know - we'll hire you :)
Otherwise, I think you came here to get a professional website, right?
Don't settle. Get a website branded with your domain name from the start.
We can set you up with a domain right away, or even use a domain you purchased from anywhere.
Let's compare.
Since there are multitudes of plans for each of these, we'll compare having what you would need for a successful website.
Our comparison is based on what an actual business would use to host their site. No 'branded' stuff (yoursite.theirdomain.com) and ads which normally come in 'free' accounts.
Website

Email Marketing

Membership Pages

eCommerce

Blogging

Phone Support
NO 'brand' domains

NO 'brand' ads
Drag & drop editor

Membership pages

Phone support

Email Marketing

eCommerce

Blogging
Wordpress

cPanel

Additional domains
*$25 per month, plus $12.99 for email marketing.
Drag & drop editor

Membership pages

Phone support

Email Marketing

eCommerce

Blogging
Wordpress

cPanel

Additional domains
Drag & drop editor

Email Marketing

eCommerce

Blogging
Phone Support

Email Marketing

Wordpress

cPanel

Additional domains

Membership Pages
Drag & drop editor

Membership pages

Additional domains

eCommerce
Phone Support

Wordpress

cPanel

Email Marketing

Blogging
Drag & drop editor

Membership pages

Additional domains

eCommerce

Email Marketing
Phone Support

Wordpress

cPanel

Email Marketing

Blogging
INSTY EVERYTHING
$30
/ per month paid annually
$37 /mo monthly
Phone Support

Drag & drop editor

Membership pages

Email Marketing

eCommerce

Blogging

Additional Domains

Wordpress

Standard cPanel

App Installer (joomla,etc)

Block/Block site building

Much more!
Let's sum it up.
(We'll help you)
Build a better site that sells!
We'll use OUR technology and support to help YOU build a better site that will accomplish exactly what you want your site to do.

Build Better.